Crikvenica Croatia is the biggest town on the coast of Vinodol valley in Croatia.
Situated in Kvarner bay near Rijeka on the Adriatic in Primorje-Gorski Kotar County.
City Of Crikvenica is an ancient town that dates back to the Roman times, when a military base and settlement called Ad Turres was established here.
* There is a town of Kotor in Montenegro, so don't do not confuse them.
The name of the beautiful old town is derived from the Croatian word for church (crkva).
This is because in 1412, Prince Nikola IV of the noble Frankopan family built the monastery of the Pauline Fathers.
He is considered to be the founder of this town.
It wasn't until the 17th century that the town as it exists today came to be.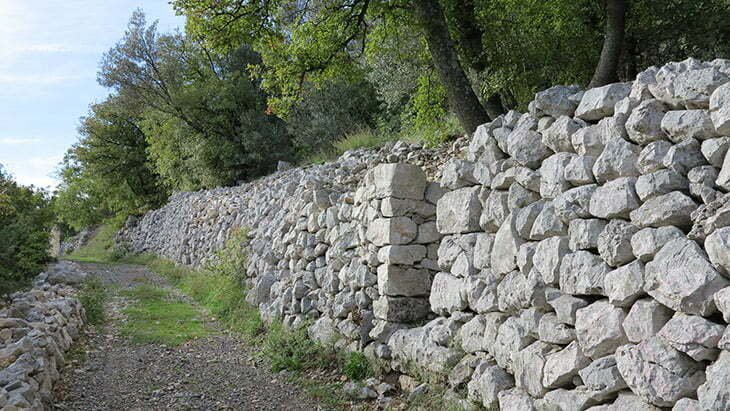 The town of Kotor near Crikvenica had been the center of the region, however, in 1776, it was mostly burned down in a fire.
People then moved to Crikvenica and the town grew. Then, the local gentry relocated from Bribir to this town in 1760, and this led to Crikvenica becoming the center of the Vinodol region.
Since the 19th century, Crikvenica riviera began attracting visitors, becoming the most important tourist center in the riviera with hundreds of thousands of visitors making this their home for the summer.
Things To Do in Crikvenica Croatia
This ancient town and the areas around it have a lot of offer tourists of all kinds. Whether you love the sea, nature, history, music or food, this is the place where you can get it all!
Vinodol Valley
A must visit when you are in Crikvenica is Vinodol Valley.
Situated just a few kilometers from the Riviera, this magical valley is full of quaint and traditional little villages, castles, vineyards, delicious local cuisine and tons of adventure activities.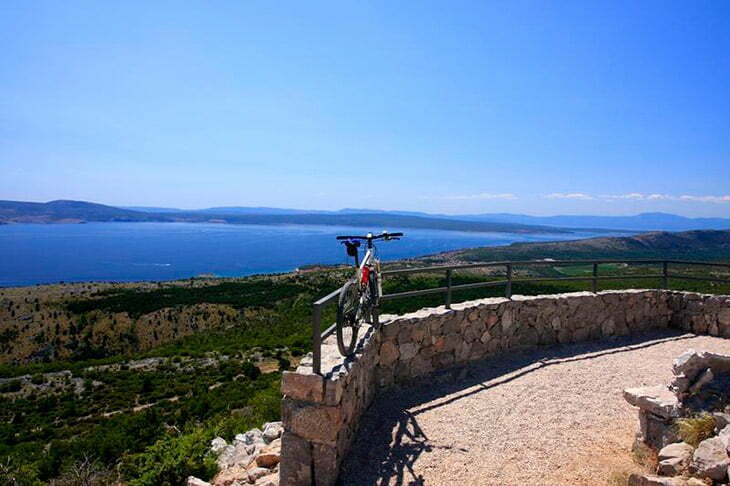 If you love the outdoors, you will love Vinodol Valley.
There are numerous trails both for biking as well as hiking; you should definitely try the circular Stone Tower trail where you get a breathtaking view of the surrounding countryside, while also getting a flavor of this region's rich history.
You can even go hunting, paragliding and visit Lake Tribalj for a fishing trip.
There are 24 points on Tribalj lake where is fishing allowed.
Other activities include free-climbing, parachuting, hang-gliding, etc.
And if you are food and wine lover, you can get the best of both right here.
Events on Crikvenica Riviera
The most popular events in Vinodol Valley include:
The Rose of Vinodol (called Ružica Vinodola), a centuries-old tradition of choosing the most diligent and beautiful girl who helped with the grape harvesting. Visitors can learn more about the traditional music of this region, sample and buy organic products, learn to prepare local dishes, and even practice traditional handicrafts.
The Figs and Sport Fishing Festival
Vinodol Summer Evenings
Adrenaline Park Crikvenica
For the adrenaline junkies – or even those who just want a little fun – the Crikvenica Adrenaline Park should be on your list.
You have a large obstacle course that includes hanging bridges, passages and platforms.
You can also try your hand at cageball, Summo games (a really fun take on Sumo wrestling!), tree-climbing, paintball, gladiator fighting and the aerotrim spin rollers (it's basically a huge gyroscope that is used by pilots and astronauts for cardiovascular and balance training).
There is even a children's obstacle course where kids can challenge themselves!
Biking Around Crikvenica Riviera
With so much stunning countryside all around the Riviera, it is not surprising that there are tons of biking trails around Crikvenica.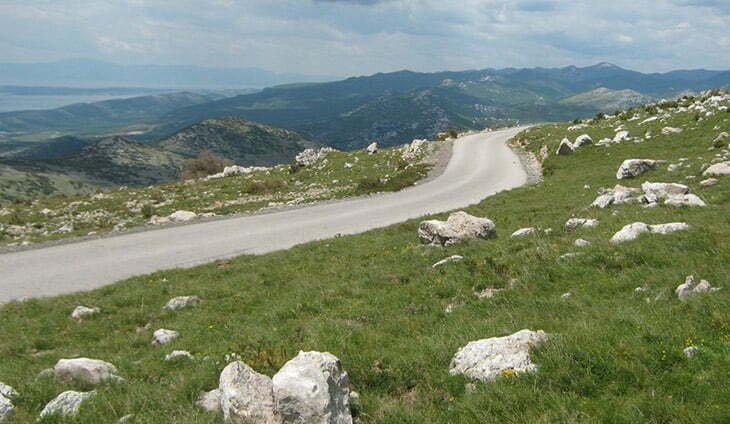 From the coast, through the Valley of Vinodol, and right up to the woods in the hinterland, visitors can enjoy the fresh scents of the sea, aromatic herbs and flowers along the many trails that cater to both those who want a leisurely ride or those who are professional cyclists.
You can get a map of all the trails (there are more than 277!) that crisscross the Riviera at the local tourist offices.
Krk Island
Located in Kvarner Bay Krk Island is Croatia's second biggest island and is known throughout the region as The Golden Island.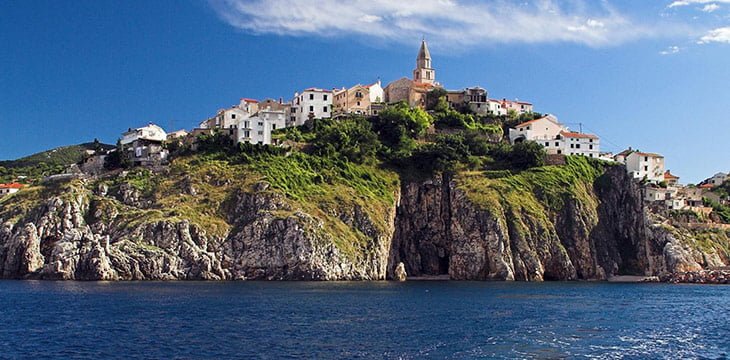 Due to its long history and rich heritage, Krk is also known as the cradle of Croatia's culture.
You will be treated to amazing architecture, stunning beaches and world-class cuisine when you visit this beautiful place.
You can get to Krk Island by boat or ferry, or via the bridge that connects it to the mainland.
Rab Island
Near Krk Island is Rab Island, which can only be reached by ferry or boat.
This is the island that is home to the last oak forest in the Mediterranean.
This 22km-long island has beaches of all kinds – gravel, sandy and even those for cliff-lovers.
In fact, Rab is known to have the largest number of sandy beaches anywhere on the Adriatic.
Visit National Parks
For nature lovers, a visit to the region's national parks should be on your list.
Northern Velebit
Northern Velebit National Park is located in the mountains of Velebit and was upgraded from a nature reserve to a national park back in 1999.
Visitors are restricted to designated trails.
The most popular trail is the Premužić trail, which leads you through the most stunning vistas you can ever see.
Risnjak
Risnjak National Park is located in Gorski Kotar, which is the most heavily forested and mountainous regions in Croatia, and is close to Crikvenica.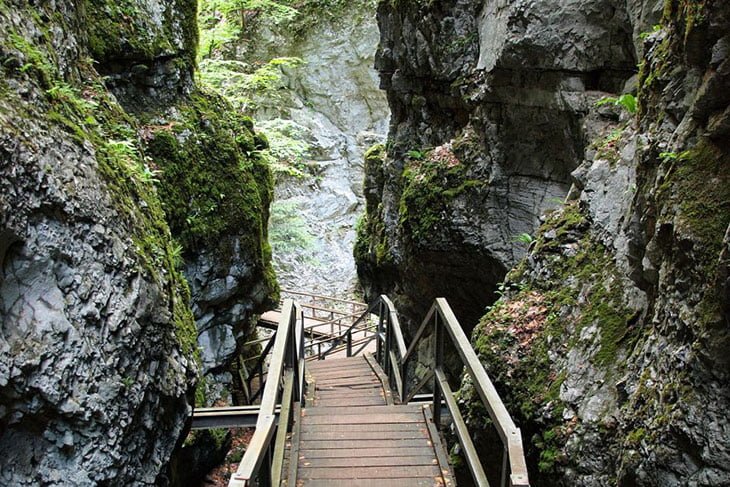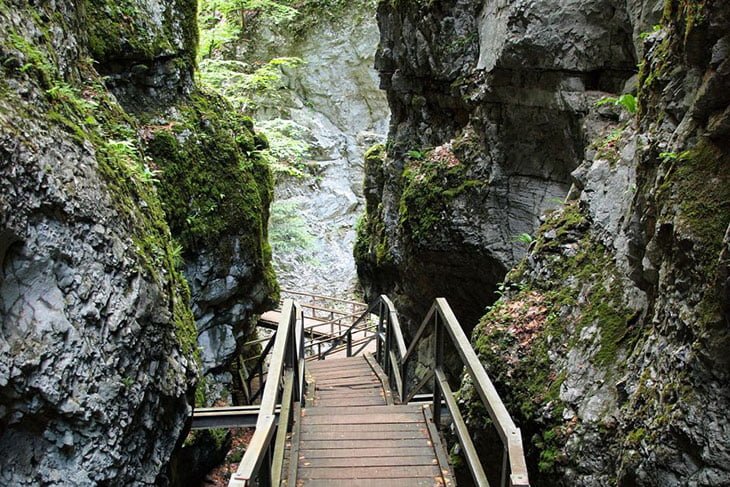 Despite the fact that this park is relatively small, it has some of the most beautiful and diverse flora and fauna in the region.
The peaks Risnjak, Snježnik and Guslica are the most popular to visit, and the Leska trail is another popular attraction.
The source of the river Kupa also lies at the lowest point of this park and is a beautiful spot to visit.
Brijuni Islands
Brijuni National Park is actually a group of 14 islands that are world-renowned for their scenic beauty.
You can see all the different flora and fauna on these islands, many of which are not native to this region, but were able to acclimate thanks to the perfect climatic conditions on the islands.
Top 6 Beaches in Crikvenica
While there are tons of beaches scattered across the region, here are the best beaches to visit while you are in Crikvenica:
Kačjak
This family beach, located on the Crikvenica Riviera, is sandy and rocky, that has a small bar at the back, deck chairs and umbrellas that can be rented out and fun sports activities for all ages.
Tepla Beach (dog friendly beach)
This is Crikvenica's first dog beach, and is located just next to the small harbor town of Podvorska.
There have actually been special canopies built all along the beach so that your precious fur babies are protected from the sun.
Havišće
One of the most peaceful yet beautiful places in the Crikvenica Riviera is Jadranovo, where Havišće Beach is located.
This perfect beach welcomes families, adventure lovers and even the elderly.
Balustrada
Balustrada Beach is one of Crikvenica's most popular beaches, since it located closest to the town.
This pebble beach has been awarded the Blue Flag, and offers visitors dressing cabins, showers, an amusement park and a children's playground.
Kaštel
This pebble beach is located just outside the Hotel Kaštel, and offers plenty of shade from the sun with its lovely scented pine trees.
Crni Molo
Easily accessible via public transport, Crni Molo is the most popular beach in the Crikvenica Riviera, with both sand and pebble and a shallow coastline.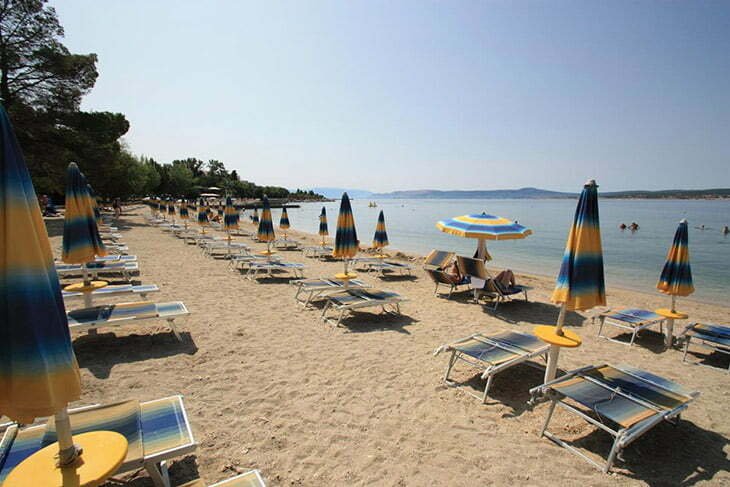 Pine trees along the beach provide sufficient shade and there are lots of activities for people of all ages.
Getting To Crikvenica Croatia ?
If you are planning to visit Crikvenica, then this is how you can get there:
By Air:
The nearest airport to Crikvenica is located on Krk Island – Rijeka Airport.
By Road:
You can travel by bus or car to Crikvenica Croatia. To get there, you first need to go through the town of Rijeka, about 40kms away.
By Train:
If you are planning to take the train, then you can do so from most of the main cities in Europe.
You can take express trains up to Rijeka, from where you then need to travel by road.
See also this destinations: