In your dream vacation to Croatia, you may have already listed your top cities and towns to visit.
But before you conclude your list and buy your tickets, you may want to take this virtual tour of the charming town of Vrsar where you will see lots of historic sites and unique artistic treasures.
Vrsar Croatia is not usually one to be included in top recommendations when visiting Croatia.
But people who have given it a chance found that they were glad that they have made the trip and said that they would be sure to come back. It is one of the most irresistible spots on the Istrian peninsula.
The whole place untangles into a wonderful world filled with natural beauty and entertainment.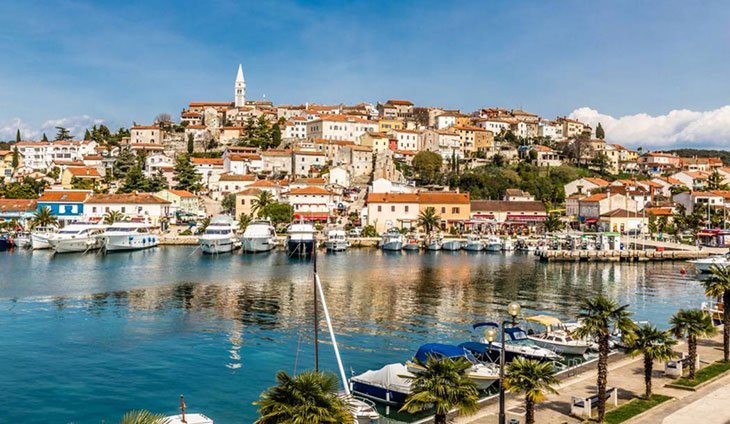 Lovers of history and art critics call Vrsar a medieval treasure trove of art.
It features 13th century fortifications and a dreamy scene that would melt away anyone's troubles. Let us take a closer look into Vrsar Croatia.
Location of Vrsar
Vrsar, Croatia is located west of Istria, south of Poreč.
It is a hilltop village that is also famous as a fishing spot.
The village provides a magnificent view of Istria's west coast that is why it was chosen by the past rulers as a spot to build fortresses.
Some of these fortification systems can still be seen in the town so strolling down its neighborhoods would be like walking back in time.
Istria is the largest peninsula in the Adriatic Sea.
The islands here are lined with sandy beaches and the towns are usually rich in art and history.
The shores are bathed by crystal clear blue waters and the town of Vrsar has all the features you would expect in an Istrian village.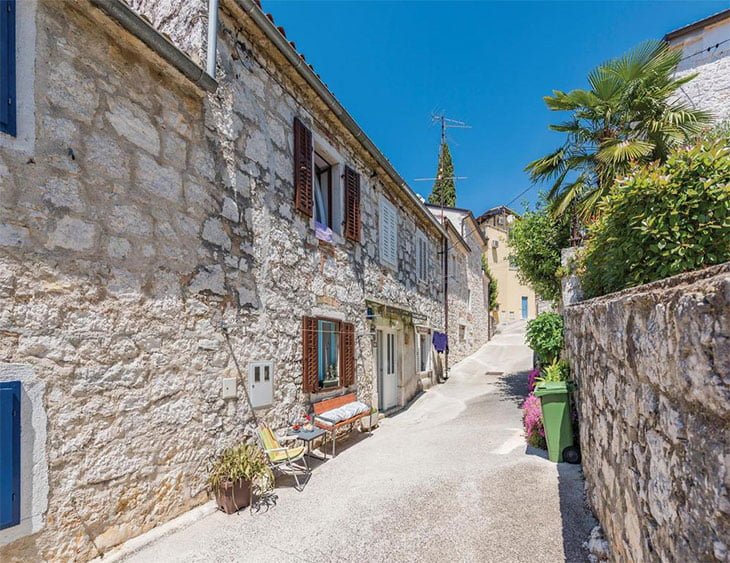 Casanova, the famous Italian lover had been to Vrsar, Croatia twice and he mentioned his unforgettable experience in this town in many of his memoirs.
The town is also home to the immense nature camp called Koversada which is one of the reasons why visitors flock to Vrsar.
Vrsar is one of the few places in the world where you can enjoy both idyllic green sceneries and the crystal clear sea. Nature lovers consider it an absolute paradise.
There are plenty of activities to enjoy in this village such as boat excursion tours, picnics, and fishing among many others.
History of Vrsar Istria
Knowing a little bit of this charming village's past will help you to appreciate its beauty and picturesque historical sites even more. The town was once part of the Venetian Commonwealth of the Kingdom of Italy during its rule.
After that, it had gone through a lot of political and territorial changes.
It became part of the Austrian Littoral after Napoleon fell until 1915 when it became part of Italy directly.
It then became part of Yugoslavia and in 1991, it was finally incorporated in the Republic of Croatia.
Vrsar was used to be called Orsera. There have been settlers in the town since the ancient times and it has been known for a very long time as an export harbor for Istrian rock.
At first look, people may think it's just an ordinary urban village but if you go deeper into it, you will see a fortified medieval town unfolding before your eyes.
Every house in this village was owned by bishops and the nobles.
What's amazing about Vrsar, Croatia is that its citizens were able to preserve its Mediterranean atmosphere through the ages.
It features small narrow streets that lead to small but enchanting places of interests.
The Big Picture: Vrsar Croatia
What can you really find inside this quaint village? You can start by picturing going inside two of its 13th century gates which serves as the entrance to the city.
You will continue walking on pretty streets lined with remains of medieval walls until you reach some of the other historic sites such as the summer palace of the bishops of Porec.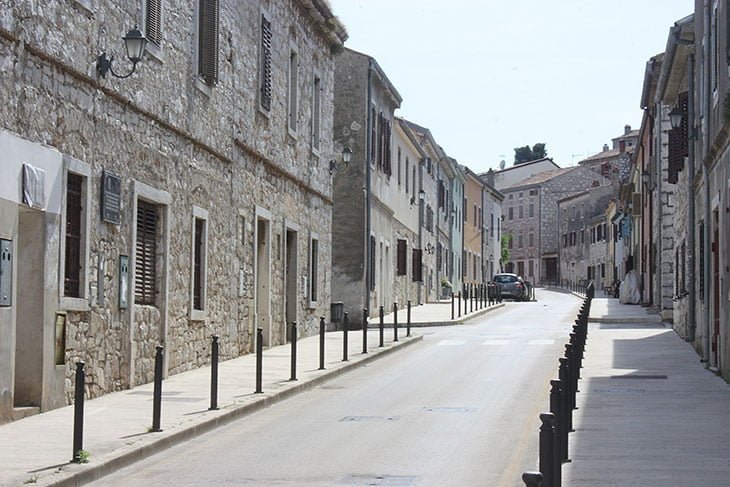 The palace is connected to a tower and both are ideal spots to view the town from above. Not too far from these sites, you will see the Church of St. Martin which hides many interesting historical treasures.
Make sure you go up the bell tower to have a look at some of the old church bells.
Other religious buildings that remain on the town include the Church of St. Fosca where you can explore a wide collection of art.
There is also the Church of St. Anthony that has become an important part of the iconic picture that is Vrsar Croatia.
Art lovers will not be disappointed in visiting this town.
There are plenty of creative works to discover. It is oozing with inspiration and is a great place to see some of the most amazing stony creativity.
The Dusan Dzamonja Sculpture Park is unbelievably breathtaking with its enchanting gallery.
There are about 26 open air exhibits that combine the beauty of nature, stone, and the genius of their artists.
You can also visit the school of sculpture if you are interested on how aspiring sculptors learn the craft.
But that's not all. Just like many places in Croatia, Vrsar is definitely for nature and sea lovers. It's a great fishing settlement perfectly situated between Poreč and the Lim canal.
Enjoy walking along its many bays and islets which a true navigation expert will find thrilling.
In the ancient times, Mediterranean sailors were said to collect drinking water from the nearby springs.
Until today, this place serves as a thirst-quencher not only for literal water but for those who are thirsty for outdoor adventure and creativity.
The town has an interesting history being once a religious center but it has so much more to offer.
If you want to see the works of one of the most famous Croatian painters, you should spend some time at the Edo Muric gallery that features his most important works.
For a more thrilling outdoor fun, challenge yourself and your group to go down the cave of St. Romuald then if you wish, you can proceed with a tour of the Benedictine churches and monasteries north of the Lim bay.
But of course, you only truly experience a town when you taste its local food. So, don't forget to dine at some of its restaurants that will really immerse you in their culture.
They offer fish prepared according to traditional recipes and lots of delectable meals alongside it.
The people are great and there is so much to learn when you interact with the locals.
Vrsar, Croatia is a wonderful surprise and it is a town that will stay with you for a very long time.
Exploring Vrsar, Croatia
Here are some of the best things you can do in Vrsar, Croatia.
Whether you are traveling with your family along with your kids or pets, on a lover's trip with your significant other, or on a soul-searching vacation alone, this place will leave you feeling refreshed and ready to face life again.
Sailing Explorations and Surfing
Vrsar is most famous for being an ideal place for boating activities.
Visitors can easily rent sailboats from the town and those who want to explore the town's waters with their own yachts or sea vessels can freely do so.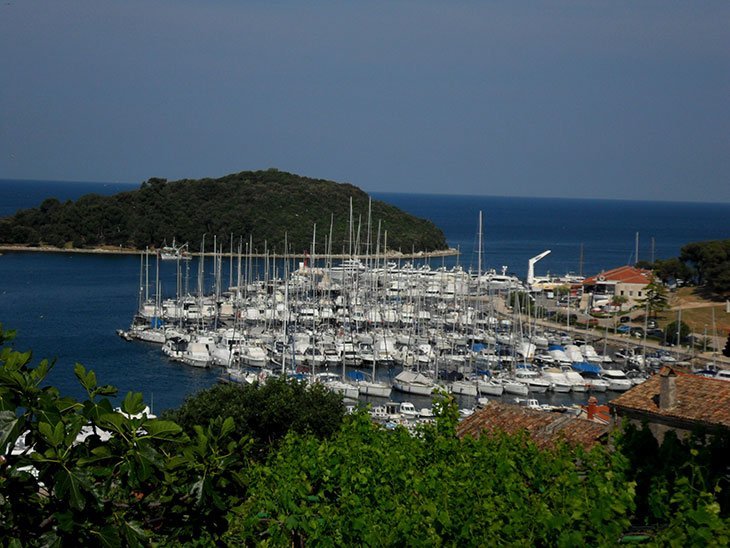 Other equipment you can rent are surf boards and pedal boats. Here, you will really experience the iconic blue waters of Croatia.
But if you don't feel like doing any of those things, you can simply put on your swimsuits and take a relaxing swim or just sunbathe on the sands.
Main Town Gates
As you wander inward in this town, you will pass by the two old gates welcoming you to its picturesque neighborhoods. These two gates date back to the 13th century and they have a Romanesque design.
They have a semicircular arch with intimate detailed carvings.
The gates once had wings made of Istrian oak and bound by iron.
They were part of the town walls, protecting the villagers from intruders. Only a fragment of these walls was preserved and you can still see it today when you visit Vrsar.
Summer Palace in Vrsar
When you walk inside the gates and explore the town, you will eventually get to the summer palace which is one of the most important cultural sights in Vrsar Croatia.
It is right in the immediate vicinity of the parish church.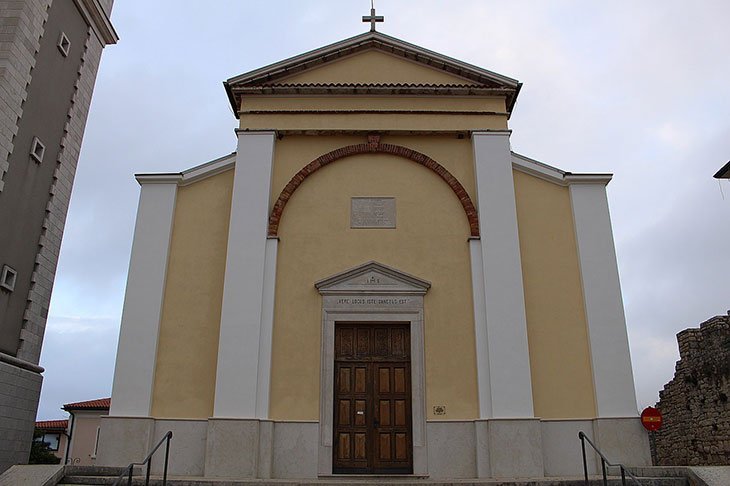 As mentioned above, the palace served as the summer residence of the bishops of Poreč.
It was just a modest Romanesque palace but it has been continuously reconstructed and enlarge over time.
Its defensive walls have been preserved so you will witness why this structure served as a fortification during those times.
When you visit the palace, make sure to check out the two observation towers in the south. Both are great spots to view the village or enjoy the night sky.
You will still see the wine and oil presses that the bishops used as well as their baking ovens. Explore the palace's numerous rooms intended for bishops as well as guests and servants.
Dusan Džamonja Sculpture Park
You may have seen stone sculptures before but this sculpture park will really show you another level of stone craftsmanship. The park spreads out to over 10 hectares of land so there is really a lot to explore.
All the artworks you will see are created by Dusan Džamonja who is a renowned sculptor in Croatia. His creations were once displayed in an exhibit in New York in the Museum of Modern Art.
He also had art installations in London in the Tate Gallery and in Paris as well as other cities in the world.
Dzamonja was not just known in Croatia. He was one of the most distinguished artists in Europe.
There is a collection of at least about half a century of his works and many of them have been preserved in this sculpture park for visitors to enjoy.
He was an artist who had developed new ways to use traditional materials in the art of sculpting.
The park is actually a hill overlooking the sea so it is not just a cultural site, it is also an amazing nature spot. The artist's atelier and workshop are also in the park.
Viewpoints
There are many areas in Vrsar that are great viewpoints, giving you a unique perspective of this quaint village.
The whole town is perched on the hill atop the magnificent blue waters of the Adriatic.
Just a short walk on the hills will allow you to have a spectacular view of the archipelago.
You choose one or try all of the town's 3 official viewpoints. The best part is you don't even have to bring your own binoculars because there are already available binoculars on the site operated by coins.
All you have to do is insert some change and you're off to a viewing fest of the town.
Take A Day Boat Trip to Lim Bay
You cannot leave Vrsar Croatia without spending a day or an afternoon out to Lim Fjord.
The best way to get there is by taking a boat trip in Lim Bay.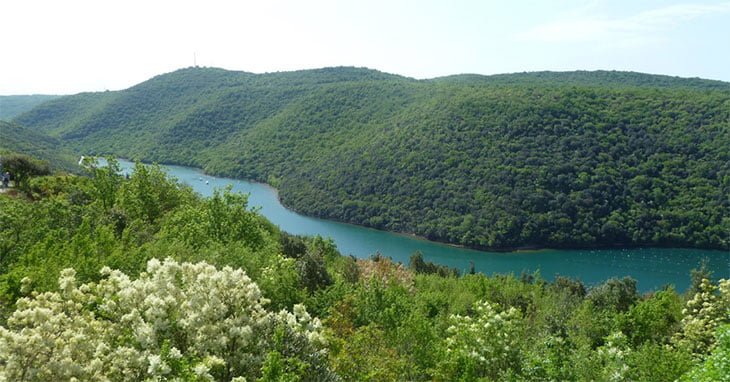 Dino Park
If you are visiting Croatia with kids and have included Vrsar in your itinerary, you must not miss the Dino Park in Fontana which is only a few kilometers away. In here, you will see a collection of life-size moving dinosaurs.
It's a great entertainment for kids but even adults will have a great time at this park.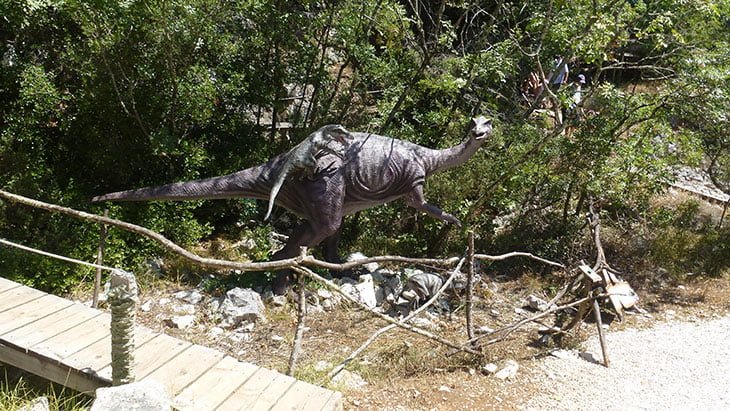 Tickets to the Dino Park are 160kn for adults and 140kn for children from 4 to 14 years old.
There are also discounts for families of a minimum of 4 people. Students also get a discounted rate.
Watch out for special events in the park which your group might be interested in joining.
There are some night time activities and some that are only available on a particular day of the week so make sure to check their website to see what's going on at the time of your visit.
Skydiving
If you're up for some serious adrenaline rush and have always wanted to try skydiving, then this town is the perfect place to do it! It is one of the best things you can do in Vrsar.
You would have to go to the Skok padobranom skydiving facility which is a small airport in the countryside.
An expert or instructor will be with you during the dive and will guide you the entire time.
The best part about this skydiving experience is that the guides wear a hand-mounted action camera so the whole experience is recorded and you can enjoy watching the moment again and again.
Cycling
And just like many cities and towns in Croatia, cycling is a pretty enjoyable activity.
The town is so beautiful and you cannot resist stopping ever few miles just to enjoy the view, take some pictures, or maybe park your bike and sit in one of the cafes.
You can rent bikes from the town for a fee and enjoy a few hours going around the neighborhoods.
The main street has lots of shops so you can get some souvenirs or head to the market which is a great place to interact with the locals.
Don't forget to try some gelato which you can find in almost every spot.
Vrsar and Poreč are connected by a cycling trail so it's also a great opportunity to visit the neighboring town.
The ride is a thrilling experience because the trail leads you by the sea.
You can also bike toward Lim Bay or go through the many inland paths where you will come across numerous vineyards and olive gardens.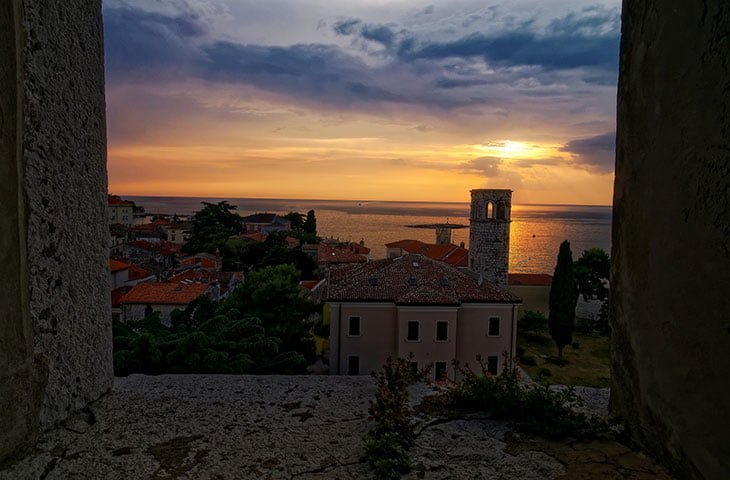 Getting to Vrsar Croatia
It is easy to reach Vrsar since it is well connected by bus with other cities like Rovinj and Poreč.
Another easy way to reach the town is by car. There are no ferries, trains, or flight connections going to Vrsar.
Closest international airport is in nearby Pula.
Climate
Vrsar is a fantastic vacation spot because of its ideal climate.
This area is has a Mediterranean climate which means it is mildly cold in the winter and comfortably warm in the summer so you will not miss out in any activities no matter what time of the year you visit.
Vrsar's average temperature in spring is about 12.5 degrees Celsius, about 24 degrees in the summer, 15 degrees in fall, and about 5 degrees in the winter.
It rarely gets extremely cold so you can still walk around all the cultural and historical sites in the cold season.
Best Time to Visit
The town is perfect no matter what season or time of the year but it is especially beautiful during spring when flowers are abloom all over the green scenery.
It is a great time to go boating and fishing though it may not be ideal to swim for some people.
If your priority is enjoying the beaches, summer may be a more suitable time for you but no matter when, it will still be a great destination.