In this post we gonna explore the beauty and wonder of Opatija Croatia.
No trip to Europe would be complete without visiting Croatia, one of the most famous summer destinations in the southeastern part of the continent.
Once you've decided to visit Croatia, you should make sure to spend a good amount of time in city of Opatija.
Its name was taken from a Croatian word that meant abbey.
It's a magnificent city with a tasteful history.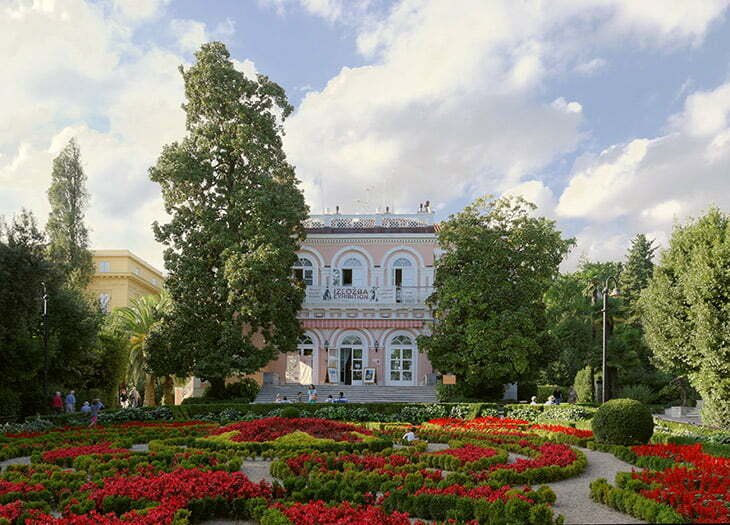 As proof of this fact, the Church of St. Jacob, the church that was considered the centerpiece of the old abbey, is still standing tall more than half a millennium.
Plus, it's a goldmine of wonderful and amazing places to see and visit.
Tourist Guide – Opatija Croatia
Opatija Croatia is dubbed as the "Cradle of Croatian Tourism."
The popularity of the country's seaside tourism all began in this coastal town, which was considered a fashion resort in the 19th century.
Things quickly progressed when the Hotel Kvarner was built in 1884.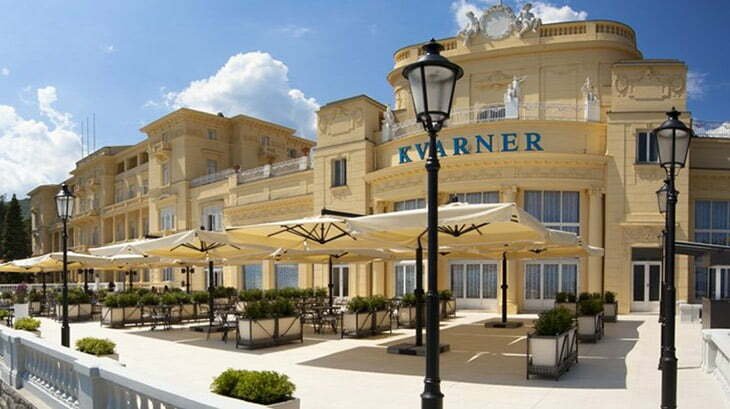 Since then, Opatija has been getting an influx of tourists year after year.
One of the reasons why millions of holidaymakers come to Opatija is that it exudes romance.
Life seems to move a little slower here.
You'll instantly notice that locals take their time in everything that they do and just enjoy life as it is.
And because it's a coastal town, this place is brimming with seaside promenades and romantic places to explore.
This quaint seaside tourist destination is also ideal for those looking to boost their wellness.
Opatija Croatia has always been known for its clean air, which is why visitors keep coming back to this part of Croatia to improve their wellbeing.
Aside from the fact that Opatija is teeming with breathtakingly beautiful places to explore, it takes pride in being a gastronomy gem in this side of Europe. It offers orgasmic Mediterranean fare that will surely satisfy any craving.
You can bring any picky eater here and you won't have to worry about a thing.
Don't forget to enjoy an espresso or latte in one of the pretty cafes here.
Best Things To Do & Places To Visit In Opatija Croatia
Every single second that you will spend here in Opatija Croatia will be well worth it.
There's just so much to discover and take in that you'll feel like there's never enough time to go around this small coastal town.
Take a look at some of the most incredible things to do in Opatija.
Angiolina Park & Villa
Villa Angiolina was built in 1844. It was believed that it was also the year when this seaside town's tourism began.
An older building owned by Baron Haller von Hallerxtein was reconstructed into a summer house when Iginio Scarpa, a patrician from Rijeka, arrived in Opatija.
Angiolina was named after his deceased wife.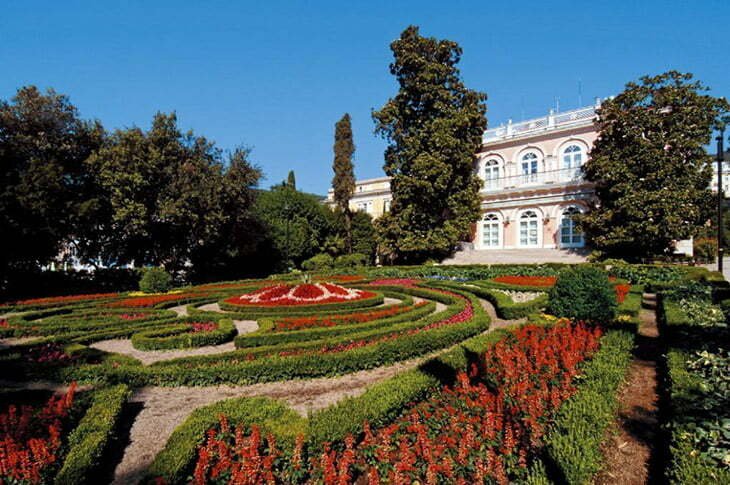 Since then, the villa has been opening its doors to guests and passengers.
Some of the notable personalities that stayed in Angiolina include the Austria Empress Mary Ann, Ban of Croatia Count Josip Jelacic, and botanist Heinrich Noë.
Villa Angiolina was surrounded by rich vegetation and exotic plants, one of the reasons that made this place popular to tourists.
The last inventory of plants in 2006 recorded around 124 species in the park, including Japanese banana, Gingko Biloba, giant sequoia, and the famous fields of camellias, to name a few.
During Scarpa's time, the park and villa was the meeting place of the Rijeka upper class.
It was then made into a venue for summertime entertainment in its orchestral pavilion and promenade.
Nowadays, Villa Angiolina has been transformed into the Croatian Museum of Tourism headquarters.
If you're one who finds peace and joy in being surrounded by various species of plants, then be sure to tick off the Angiolina Park and Villa.
Church Of Saint Jacob's
Saint Jacob's Church was the oldest edifice in Opatija and the only one in this coastal town until the beginning of the 20th century.
It was believed to have been built in 1420 as a colony of Benedictine refugees from Saint Peter monastery in Rožac.
The church was reconstructed in 1506 and was thoroughly renovated towards the end of the 18th century.
Then, it was expanded in 1930. Ever since the abbey was built, it has been a venue for court trials, as well as a fairground on Saint Jacob's Day.
It has attracted numerous visitors with its dances and sales.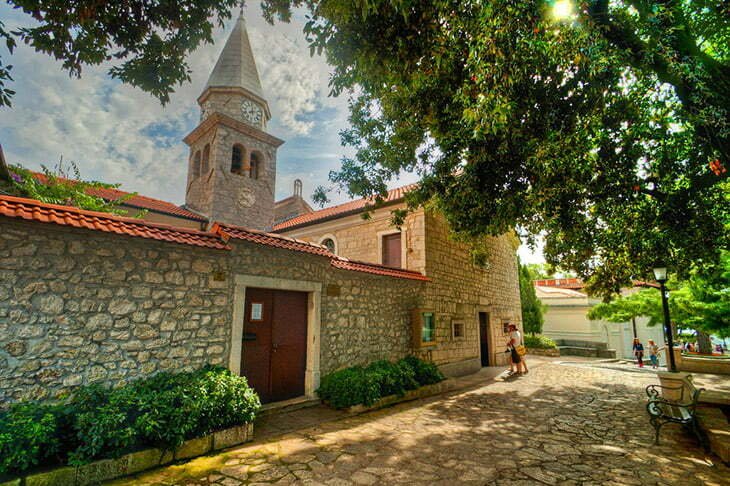 This site was also where the first ever school in Opatija was built.
Since then, the building has been handed down to numerous religious orders, from the Benedictines to the Jesuits.
Today, chamber concerts are held here.
Lungomare Promenade
Opatija Croatia is known to be home to the longest seafront promenade called the Lungomare. This walking trail is 12 kilometers long and was officially named Franz Joseph I Promenade.
It connects the two towns of Volosko and Lovran.
Walking this path, it's easy to see why living here is ideal for anyone who likes peace.
You can take countless photographs and make tons of memories in this picturesque part of Opatija Croatia.
The Lungomare is the perfect destination to see scenic routes and exquisite buildings and memorial sites.
Nature Park Učka
Učka Natural Park is a fascinating place that's filled with natural beauty.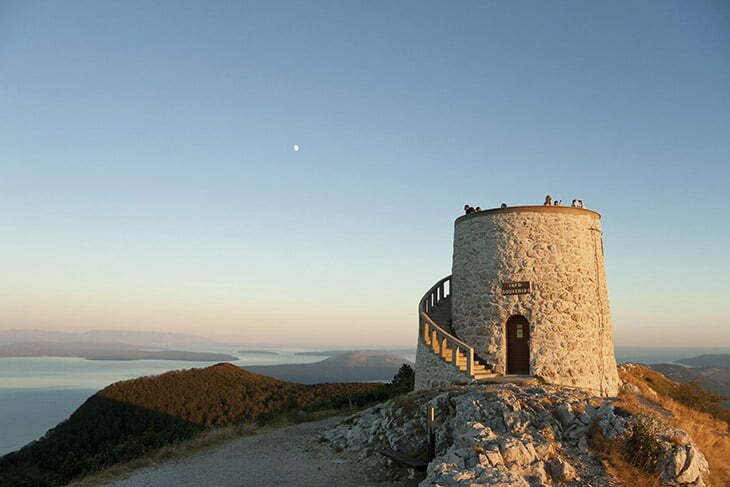 It has several forest roads and trekking paths, as well as a few artistic installations in the middle of the park. What a lot of hikers love about this park is that it's quieter and less crowded as compared to other trails in Croatia.
Also, it's perfect for beginners as it has a lot of well-marked paths that lead you back to the car park.
Open Air Theatre
Opatija's Open Air Theatre is situated near Angiolina Park and Villa and the town's harbor. It's only a few minutes away from most hotels and facilities.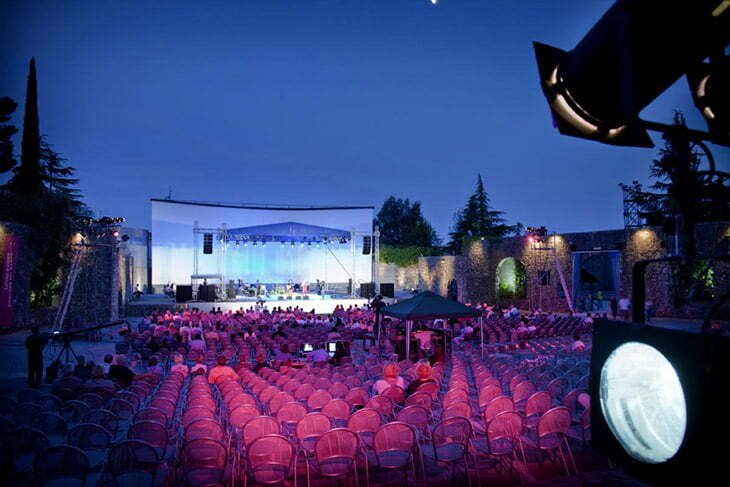 Here, concerts, operas, orchestras, and other big events are held. It has a capacity of 2,500 seats.
It also has a small stage, which is suitable for smaller events, like cocktail parties.
Maiden with a Seagull
Also called Madonna Del Mare, this symbolic statue used to be a one-time cemetery of a girl. It was first built in 1891 by Croatian sculptor Rathausky of Graz.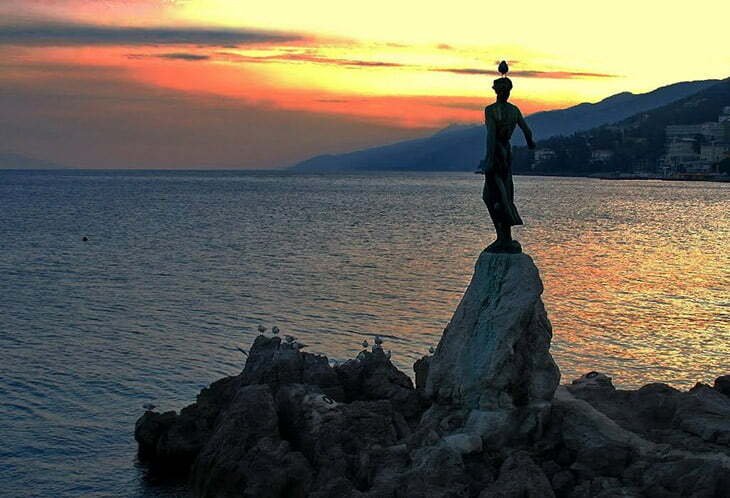 However, it was destroyed by a storm so a new statue was built in its place in 1956. It's one of the most popular itineraries when traveling to Opatija.
Top 5 Opatija Beaches
Opatija Croatia is home to numerous laid-back and well-equipped beaches with enchanting views. Here are some of them:
Črnikovica
Črnikovica Beach is a pebbly and concrete beach that offers a magical view of Volosko from the seaside.
The water is shallow here, making it perfect for playing the traditional Croatian ball game called 'picigin'.
Angiolina
Angiolina Beach has been completely restored to its original retro design.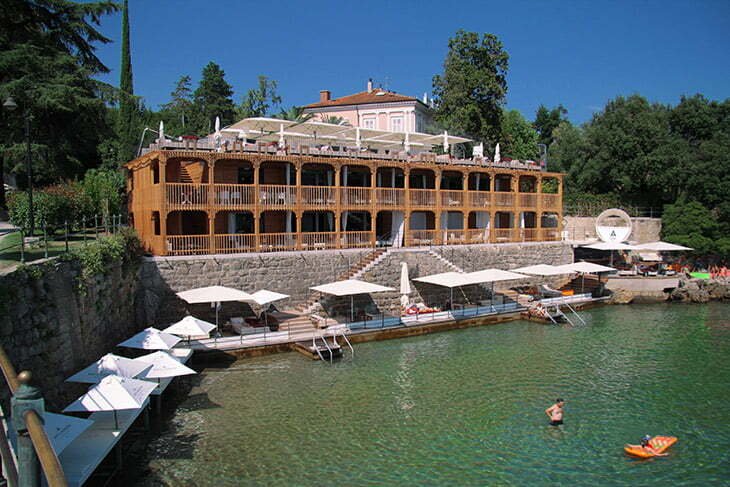 It has a two-story structure with terraces, as well as a tattoo studio, pop-up store, nightclub, café, and gentlemen's shop.
Slatina
Located in the heart of Opatija, Slatina Beach is the main town beach.
It has a sandy part and a concrete area. It is located near cafes, sports facilities, and restaurants.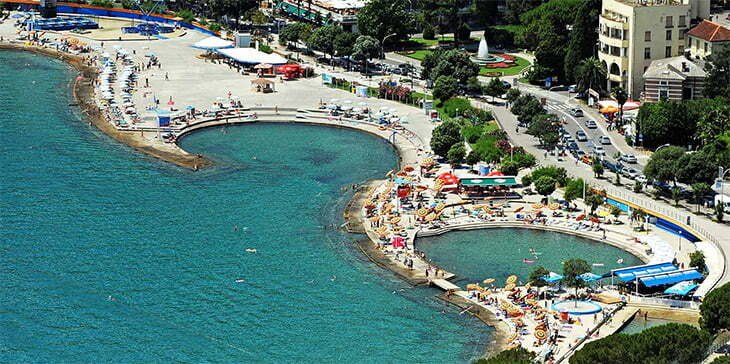 Tomaševac (Children's Beach)
It's the ideal holiday destination for those traveling with their families.
Tomaševac beach in Opatija Croatia is a famous family vacation spot because it boasts of lots of entertainment options for all ages, especially the little ones.
It also has slides, pedal boats, and trampolines. You'll also find a pastry shop and restaurant here.
Ičići
This urban beach is in the center of Ičići, which one of the three parts of Opatija riviera Croatia.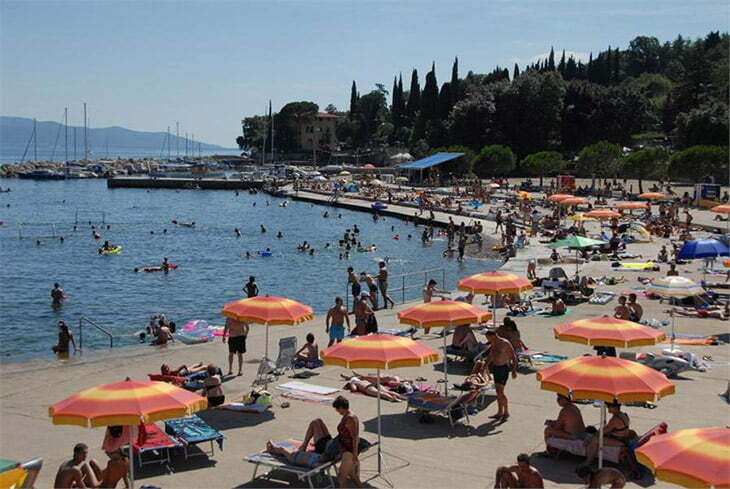 It is situated between the ACI marina and the little port. It has concrete areas for sunbathing, as well as sandy and pebbly areas.
There are playgrounds, sports facilities, and catering facilities on the beach to cater to guests.
Hotels in Opatija
There are currently 7,000 accommodation units in Opatija Croatia.
You can choose from 5-star hotels to budget-friendly hostels.
You can also rent studio apartments or villas for the duration of your trip.
It's worth noting that accommodation prices in Opatija drop if you travel in spring or fall.
If you're interested in camping, you can travel two kilometers to Opatija Camp in Ičići or to Autocamp Preluk in Rijeka.
Hotel Kvarner
As mentioned above, this hotel was the first one to be built along the Adriatic Coast in 1884, which is why it's historically important in this country.
It is considered the standard for elegance and sophistication among all the hotels in Opatija.
In fact, it has hosted numerous famous guests and dignitaries, like the Austrian emperor Franz Joseph I.
Remisens Premium Grand Hotel
Remisens Premium Hotel Kvarner offers a relaxing atmosphere for anyone seeking solitude. It has a wellness and spa center, an outdoor pool, and an exclusive beach that offers an enticing view of Kvarner Bay.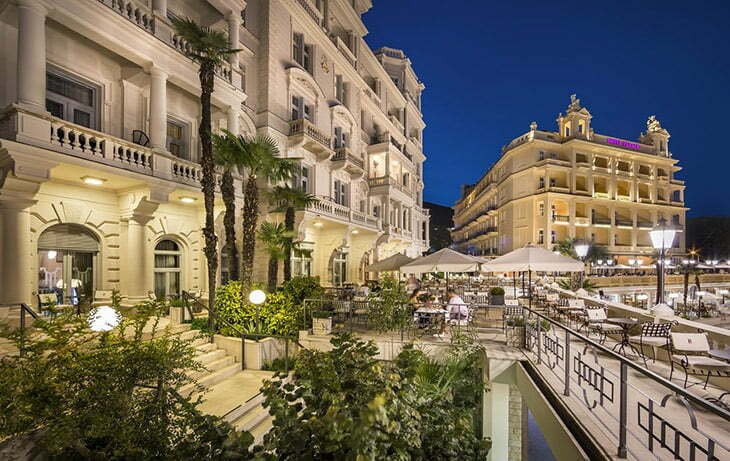 This premier hotel also has specialty restaurants that will surely satisfy even the pickiest eater.
It has a distinct character and charm that's unlike any other.
In 2014, Hotel Kvarner was refurbished and now sits as a 4-star property that welcomes guests from all over the world.
Its neoclassical style makes this historical hotel stand out.
Hotel Kvarner's façade was restored to its original design with an outdoor terrace and large windows that give guests a stunning view of the sea.
Its intricately designed interior is oozing with classic elegance and rich history.
If you're looking to get hitched in Opatija Croatia, then you should book the Crystal Hall.
It boasts of enchanting architecture, making it the perfect venue for intimate events, like weddings, and business conferences.
Getting To Opatija
You can take a flight from London, Paris, Stockholm, Stuttgart, Tel Aviv, Riga, Osijek, Marseille, Košice, and other parts of Europe to Rijeka Airport, which is the nearest airport to Opatija Croatia.
There are, however, other airports where you can get a bus or train to Opatija Croatia.
These include Airport Pula, Pleso Airport in Zagreb, Brnik Aiport, and Marco Polo Airport.
If you're somewhere that doesn't fly to Rijeka, you can fly to Trieste in Italy instead.
From Rijeka, you can take a bus to Opatija.
The bus station is located in Piazza Della Liberta 11. You can also take the train from Rijeka.
Opatija Croatia nearby holiday destinations