Due to the number of tourist destinations in Croatia, it is hard to come up with a list of the best places to visit in the country.
The following list major holiday destinations in Croatia is not really a list of all the best places to go next, as some of the locations are on par with some of the best.
However, consider this as the top major holiday destination in Croatia. This list is for those planning on visiting Croatia. There are a lot of great places to go in the country, especially during the summer holiday season.
Top holiday destinations in Croatia
Like many European countries, Croatia has its share of medieval relics and monuments, but what makes this country stand out is its diversity of natural attractions, such as the Plitvice Lakes and the Adriatic coastlines.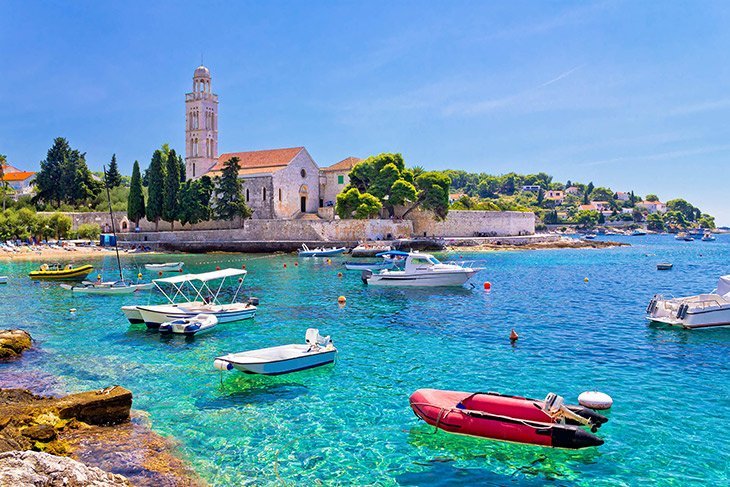 Croatia is known for its numerous attractions, such as Dubrovnik and Split. Located on the Adriatic's coast, Dubrovnik is a must-visit for its stunning old town. In the north, you can also find Split, which is where the emperor built his palace.
You will also find Zagreb, the capital of Croatia, with its elegant buildings and beautiful parks.
Also, there are a lot of places to visit in the country's other regions. Further inland, you will find the beautiful National Park, which features hiking trails and beautiful buildings.
Dubrovnik as one of the best holiday destinations in Croatia
Named as the Pearl of the Adriatic, Dubrovnik has been a major tourist destination in Croatia since the 7th century. It is often regarded as a tourist destination for the Mediterranean.
Despite the Ottomans' growing presence, Dubrovnik continued to thrive as a center for culture, education, and art during the Middle Ages.
Dubrovnik has plenty of sightseeing attractions with its orange-colored house roofs and cobblestone streets.
The Old Town of Dubrovnik features numerous historic sites, such as the old fortifications and palaces. It also has beautiful churches and impressive palaces.
One of the highlight of the Dubrovnik is the Onofrio's Fountain, which was constructed during the 15th century.
Onofrio's Fountain is an engineering wonder that can be found in the Old Town. At night, it glows with a romantic aura.
Dubrovnik is truly magical. Its Old Town is an absolute must-see, and there are numerous other attractions in and around it.
The Old Town of Dubrovnik is a must-visit for anyone wanting to experience Croatia's jewel. It is easy to spend a couple of days wandering around the area.
Dubrovnik tends to get crowded during the summer months since it gets so many cruise ship passengers during the month of summer, but it is also ideal to visit the area during a weekend getaway.
There are various accommodation options in Dubrovnik, ranging from budget hotels to 5-star luxury hotels.
Some hotels have private beaches, while others have public beaches that can be combined with a relaxing beach trip.
Just outside the Old Town are some of the most popular beaches in the area, such as Lapad and Banje.
Also, there are beaches on the island of Lokrum. These beaches offer various types of water sports and sunbathing. The island of Lokrum, which is a ferry ride away, has a variety of beaches and a monastery.
Also, there are plenty of opportunities to visit nearby islands, such as the Elafiti islands, the Mljet, and the small island of Lokrum.
There are also day-trips to neighboring countries such as Montenegro and Bosnia & Herzegovina for those who are more adventurous.
Šipan is the smallest of the most Dubrovinik islands, it is still relatively developed. It can be reached by ferry from city port called Gruž.
Read full post on Dubrovnik Croatia
City Of Split – Flower Of Mediterranean
Split is Croatia's second-largest city, and it is located on a peninsula that is off the Dalmatian Coast. The old Roman architecture and houses made of hewn stone making striking contrast to the sea.
The city is referred to as the Mediterranean Flower due to its location on a peninsula that is bordered by the Dalmatian Coast. The vibrant city of Split is a must-visit with its numerous attractions, including a variety of restaurants and bars.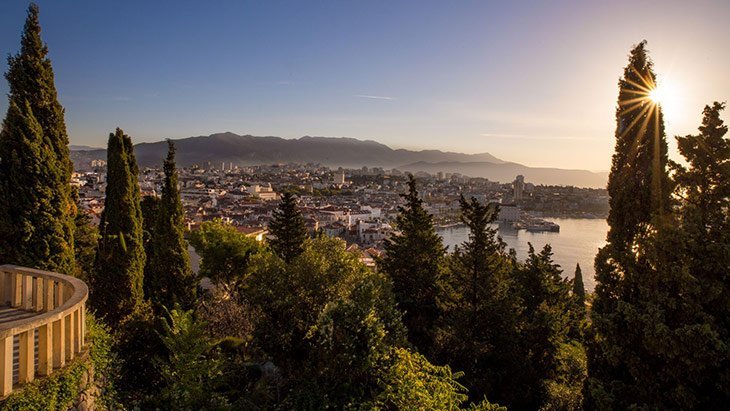 Split is a one of the must-visit holiday destinations in Croatia for anyone wanting to experience the sunshine and nightlife. It also serves as a transportation hub for the region's islands.
Split's main attraction is its historic center, which is the Diocletian's Palace.
Diocletian's Palace complex, which was built between 298 and 305 AD, is a maze of marble buildings and streets that houses various shops and restaurants.
Inside the palace are numerous fascinating structures, such as the St. Duje's Cathedral, the Jupiter Temple, and the Peristil Square.
Outside the historic center, visitors can enjoy a variety of activities and attractions, such as walking along the seaside promenade, swimming at the Bacvice beach, and cycling or hiking around the Marjan hill.
There is a variety of cultural activities, festivals, and exhibitions, Split is a great place to visit for anyone wanting to experience something truly unique.
The city also offers various types of entertainment, starting with street festivals and bars.
With its numerous Olympic medal winners, Split is one of the few cities in the world that can boast about its achievements in the sport. When you tire of the city's endless attractions, head to Marjan, It is also known for its hill symbol, which signifies the city's various recreational areas, such as hiking trails and mountain climbing.
Also, unlike in other cities, there are beaches with incredibly clean water all around the city of Split.
After all that is said, are you surprised that people in Split have a saying that says, "There is no place like Split."
City Of Zadar
A city that dates back to around three thousand years is sure to draw tourists. This is the town of Zadar, which is sitting on the northern Dalmatian Coast of Croatia.
The beautiful city of Zadar is often referred to as one of the most complete holiday destinations in Croatia due to its numerous attractions. It could also be called the ideal escape because it offers a lot of activities to keep the visitors busy.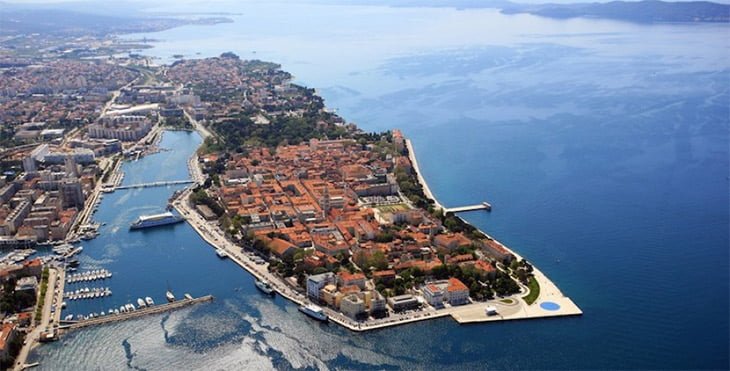 Zadar Old Town is located in the heart of the city and can be explored on foot. It features various attractions such as Roman ruins, medieval architecture, and old churches.
Some of the most well-known attractions in the city include the Roman Forum, the St. Donat's Church, and the University of Zadar, which is one of the oldest in Europe.
The Archaeological Museum is also located in the city.
Aside from the Old Town, there are also beaches in the city that offer various water sports.
The highlight of this region is that it features numerous attractions such as the Sea Organ and the Sun Salutation. These are two of these unique attractions that are worth visiting in the area.
Sea Organ in Zadar allows the sea to create its own music through the pipes that run beneath it.
Sun Salutation lights up at night to create a spectacular light show.
The coast around Zadar is indented, and there are many islands that looks incredibly untouched. There are around 300 smaller islets and rocks in the Zadar archipelago, and there are 5 national parks, including Paklenica, Northern Velebit, Kornati, and national park Krka as well as a great number of lakes and resorts.
Zadar is a great place to visit in Croatia since it is crowd-free and has beautiful beaches and cliffs.
Mix of Roman streets and cliffs makes it an exceptional place to visit. Zadar is a city that is full of passion and excitement. It is a place where art forms are commonly explored to enhance its stunning setting. It is also a peaceful community where everyone is welcomed.
Istria
Istria is a feast for the eyes, with its streams flowing through deep valleys and its towns and farms setting the scene for old paintings. The view is also splendid, with white-topped mountains and olive groves.
The rolling hills also highlight the fields and valleys. Although we are not intentionally naming all of the resorts in Istria, we thought that including the whole region would be a great idea.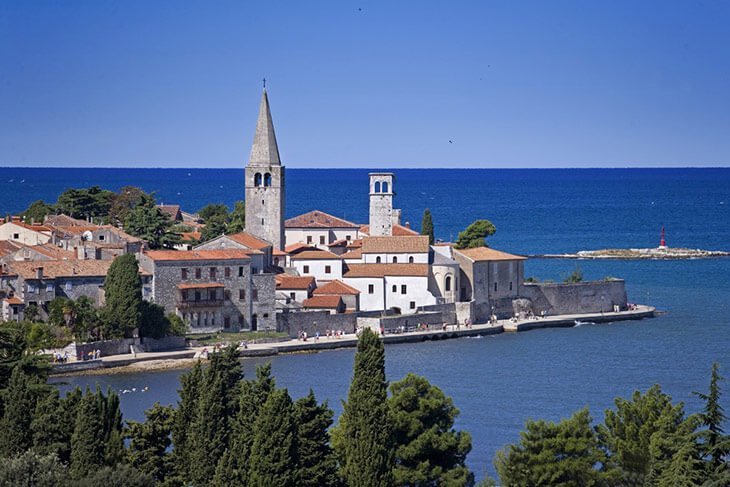 During the Second World War, the region was unscathed. It was still visited by tourists and was quickly promoted as a one of the best tourist destinations in Croatia.
With good transport connections, it is easy to reach Pula. Most Europeans drive to and from their home country. There are also bus connections from Venice to Trieste, as well as a summer ferry service that connects various Istrian ports to Venice.
Istria is a beautiful region in Croatia that has plenty of beautiful places to stay. For wine and food lovers, we highly recommend visiting the Rovinj, which is a great place to stay if you are looking for authentic Istrian olive oil and other food products.
For active travelers, staying in the Istria countryside is a great option. The central portion of the region has various attractions, such as the Istria Riveria and the Ucka Nature Park.
Poreč is a great place to stay if you want to enjoy a relaxing break with a lot of resorts. Although, there are a lot of resorts in the area, including the charming Rovinj.
There are plenty of historical sites in both of these areas, but if you want something a bit more unique, head to the Pula to see the Roman Arena.
Although Istria is renowned for its beaches, there are plenty of hidden gems in its inland regions. These include the villages of Buzet and Motovun, which are both renowned for their festivals. These are some of the towns and villages that Istria has to offer.
Motovun is known for its film festival, while Buzet is known for its truffle festival.
Not forgetting, the town of Hum is also considered to be the world's smallest town. Also, it is believed that the town has the smallest population in the world.
Kvarner Bay as a perfect holiday destination in Croatia
The Kvarner Bay is one of a well-known holiday destinations in Croatia. For over a century, thousands of tourists have been visiting this area to enjoy their vacations.
Region of Kvarner is well-known for its stunning natural features and numerous attractions. Since it is a famous holiday destination, thousands of individuals from all around the world have been visiting this region.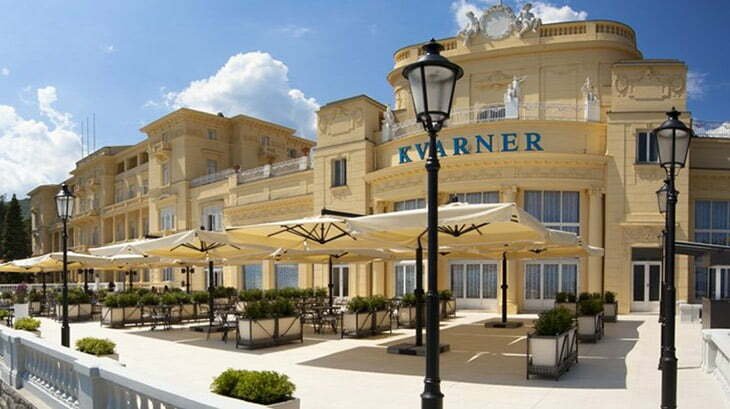 The stunning coastline of the Kvarner Bay and the various attractions it has to offer are a few reasons why you should visit the region.
Kvarner offer to itsvisitors various numerous activities that make a visit to the Riviera unique. The area's stunning beaches are just some of the things that make this region a truly memorable one.
The other attractions include the diverse landscapes and the endless variety of activities.
The Kvarner Bay is a peninsula that connects the regions of Istria and Dalmatia with the Adriatic Sea.
The tourism history in the area dates back to the 19th century. Even to this day, Kvarner Bay is a great place to visit in Croatia since it has numerous beaches and towns close to the coast.
Numerous car and plane rentals are also available in this region. Furthermore, the Kvarner Bay is full of beautiful old towns and charming fortresses. Some of the most famous attractions in the area are the coastal town of Rijeka and the city of Opatija.
The region features stunning landscapes, such as the Učka Park of Nature and the Northern Velebit National Park.
Aside from these natural attractions, the region also has beautiful beaches that are ideal for swimming and relaxing. Bay of Kvarner hosts many of well-known beaches in Croatia.
In fact, there are so many great things to do in Kvarner Bay, and it is hard to choose just one thing to do. With so many different attractions and activities to choose from, it is easy to find something for everyone.
Zagreb – Croatia's capital as tourist destination
Croatia's capital and largest city, Zagreb, is a great place to visit for both history and modern attractions.
Zagerb city was established in the 2nd century AD by Hungarian King Ladislaus.
It features numerous historical sites and modern attractions. With a variety of institutions and academic centers, Zagreb is considered the center of Croatian culture.
The city has two main areas: the Upper Town and the Lower Town.
This area is the main area where tourists can explore the old medieval churches and palaces.
The Upper Town is the historic center of the city, with cobblestone streets leading to its various attractions.
One best way to enjoy your day in Zagreb is by walking around the various parts of the city.
In fact, there are so many places to visit in both the Upper Town and Lower Town, and also, there are plenty of events and exhibitions happening throughout the year.
Some of the most prominent sites in the city are Stone Gate and Ban Jelačić Square. The former features a depiction of the Virgin Mary, while the latter is the setting for many restaurants and historic buildings.
There is a traditional open-air market, the Dolac Market, which features a variety of stallholders selling fresh produce and other local products. Aside from these, visitors can also see street performers along the Walkway.
Some people compare Zagreb to Prague, which is a great place to take a short break. It has a variety of attractions and great restaurants, and it is also a good place to spend some time, to shop and enjoy its nightlife.
While dealing with the stress of everyday life, head to Zagreb's cafe society and indulge in a refreshing cold beer or a cup of coffee. There are plenty of bars and clubs in Zagreb to enjoy the nightlife. Then, another great thing about this place is that it has plenty of budget hotels to choose from.
Zagreb has good connections to Europe and the UK, making it an acceptable place to go for a city break.
It is also well-connected to the rest of Croatia, with trains, buses, and air, what makes Zagreb one of the easiest to access holiday destinations in Croatia.
Read more about Zagreb Croatia
Croatia Travel Tip:
We do not want to spoil too much about the Elafiti islands, but they are also incredibly peaceful and close to Dubrovnik.
They are also only touched by tourism, though there are a few hotels and private accommodation on each island. There are also not as many attractions to see on the islands, which means you would not be overwhelmed by day-trippers.
However, if you are searching for a place to escape the crowds and the tourist traps of Dubrovnik, then the Elafiti Islands are the place for you.
But, overall, if you are planning on a grand vacation, then consider the major holiday destinations in Croatia.