Croatia Itinerary Ultimate Travel Guide – Our Mission
Are you planning to make a big vacation someday? Perhaps it is with your friends or family. Or maybe you are looking to spend a couple of days with your significant other.
Regardless, you might want to check the wonderful things that Croatia offers.
From Istria to Dubrovnik to Zadar, this itinerary got you covered.
Croatia Itinerary Travel Guide Is All You Need
Seriously, there is really no other European destination that could summer more than Croatia?
It is just one of the most wonderful places in the world. It is packed with gorgeous beaches and majestic firewalls.
It is a place where most of the planet's historic cities are found.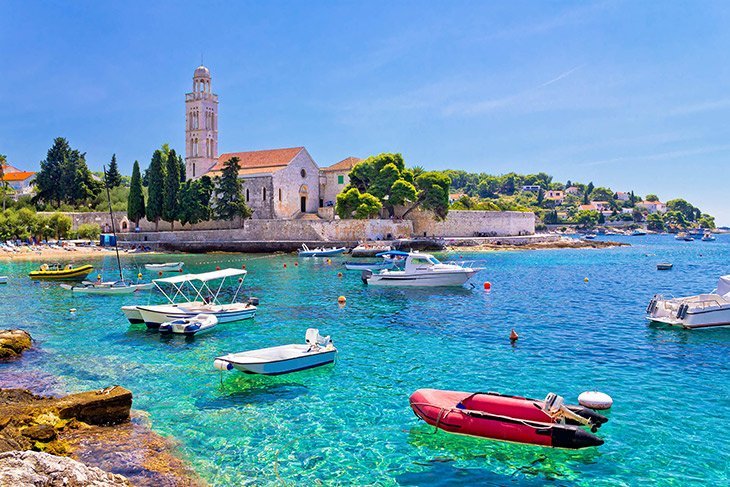 Even more so, you can enjoy a plethora of activities here, such as sailing, island hopping tours, and water skiing, among many others.
These are just a few of the many things that Croatia has to offer. Heck, you can even treat yourself to unique cuisines and cultural heritage.
Not only does it have friendly locals and safe towns, but Croatia is also popular for its affordable prices.
Why We Want You To Visit Croatia
First and foremost, we love Croatia; hence, we want you to love it too. We believe that it is one of the places here on Earth blessed with bountiful vineyards, stunning and welcoming people, and jaw-dropping beaches.
We do not necessarily recommend traveling with the pack, but we do want you to avoid large tour groups and big resorts. Nevertheless, we are always here to provide you with assistance when it comes to creating the perfect trip, whatever form or way it may take.
Since we started, we managed to cover nearly every corner of the country. Do you want to check out the historic places in Zagreb? We got you.
Do you want to know what Dubrovnik offers?
We have the perfect guide here. Or perhaps you have wanted to visit the beautiful beaches of Kvarner? We also got you covered here!
All the places in Croatia, we know them and we have the knowledge to help you create the perfect itinerary!
When You Should Visit Croatia
Most people think that the country is all about sunshine and sea, both of which seem to happen on a daily basis. No, not really. In fact, the vast majority of Croatia does experience all four seasons.
For starters, winters in Dalmatia, including the coast, usually ends up being mild compared to that of other European countries.
As for the northern part of Croatia, particularly in either the Slavonia or Zagreb region, there is always the possibility of heavy snowfall.
This is not to mention the existence of average high temperatures, which, in most cases, linger just above the freezing level.
You should also keep in mind that a good portion of Croatia is not really blessed with beautiful, sunny days. Let's take Zagreb, for example.
This one here is dubbed the 9th rainiest capital in Europe. To give you a much better idea, London – which is already famous for being a rainy city – falls in the 33rd spot.
This only means that you should expect some rainy days during your vacation, especially if you are planning to visit the coast.
Nonetheless, this really depends on the season you are going to visit the country.
Also, you should be ready to experience a significant amount of rain, particularly during the winter months.
It is usually happening in Dubrovnik and Split, among other popular coastal metros.
This is why we want you to avoid the hordes of tourist crowds, so you can find winter to be a bit appealing.
Keep in mind, though, that it is unlikely for you to enjoy some swimming activities (obviously) during this season.
Above all, this season is when most, if not all, popular restaurants and tourist attractions are closed. This is simply due to the fact that there is low demand.
So When's The Best Time To Visit Croatia?
You will find June to August, which are the summer months, the go-to times for you to travel the country.
Remember, however, that you will be facing crowded streets if you plan to hit cities that are frequently visited in Croatia.
As for the temperatures, it can sometimes react at a point of 30ºC (86ºF) on the coast. In the capital, it tends to be much hotter.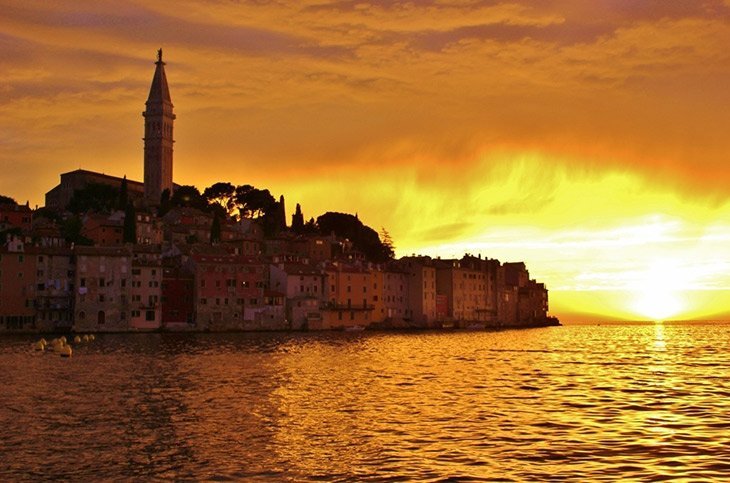 Ideally, the best time of year for you to visit and enjoy Croatia is shoulder seasons that are directly surrounding summer.
These are May and September, which are months that offer some of the best weather in the country.
It is during these times when temperatures are warm, averaging around 25ºC (77ºF).
What is more, most of the days of your visit there will be sunny. This also means that a good number of restaurants, establishments, and tourist attractions are open. This is most especially true from the month of March to October.
All Up To You Now
There is no doubt that Croatia is an absolutely gorgeous country, not to mention being a welcoming place for all people around the world.
Croatia is the kind of country that just begs to be explored and celebrated.
However, we understand how crucial a vacation can be, especially if you do not have knowledge or two about the place.
This is why we provide help in mapping out the ideal Croatia itinerary.
We simply believe that doing so is paramount to ensuring you have the best adventure and vacation in this beautiful country.
When visiting Croatia, remember to always have the necessary documents, clothing, budget, and even travel insurance policy, among others.
It is better to be prepared with everything you need, so you can have a peace of mind and just enjoy the magnificent things the country offers.
With that said, we encourage you to visit the different city itineraries detailed on this site.
Be sure to check the different Croatia national park itineraries, too, so you will know exactly how to go from Point A and B.
Do not hesitate to contact us if you need help about something.
We have dedicated this site to help travelers make their visit to Croatia a breeze.
Good luck!